A supposed fast-food restaurant at Pompeii has been completely unearthed, helping to reveal dishes that might have been popular for the citizens of the ancient Roman city.
Massimo Osanna, the longtime chief of the Pompeii Archaeological Park, said on Saturday that while some 80 such fast-food eateries have been found at the site of the massive volcanic explosion, it is the first thermopolium to be completely unearthed.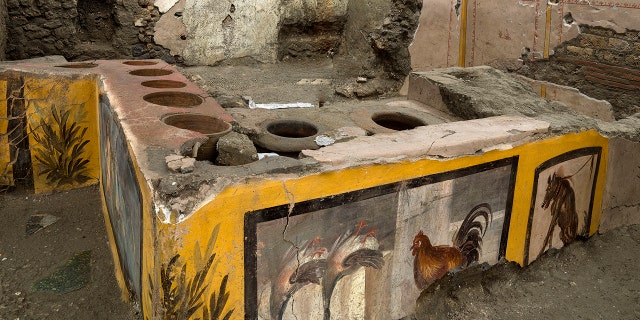 She noted that duck bone fragments were found in one of the containers, along with remains from goats, pigs, fish and snails.
"We know what they were eating that day," said Osanna.
TOURIST RETURNS STOLEN ARTIFACTS FROM POMPEII AFTER CLAIMING TO SUFFER CURSE: 'I WAS YOUNG AND STUPID'
Amoretti said one surprise find was the complete skeleton of "an extremely small example" of an adult dog, whose height at shoulder level was about 8 to 10 inches. She said it is rare to find remains from ancient times of such small dogs and that such discoveries "attest to selective breeding in the Roman epoch to obtain this result."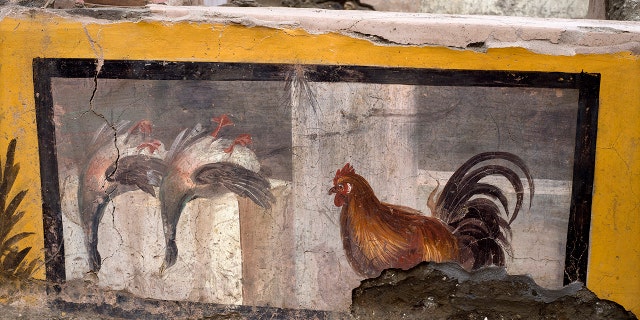 CLICK HERE TO GET THE FOX NEWS APP
Human remains were also discovered in the excavation of the eatery.
The Associated Press contributed to this report.