Each and every day new mobile games are hitting the App Store, and so each week we put together a big old list of all the best new releases of the past seven days. Back in the day the App Store would showcase the same games for a week, and then refresh those features each Thursday. Because of that developers got into the habit of releasing their games throughout Wednesday or very early Thursday in order to hopefully get one of those coveted features spots. Nowadays the App Store refreshes constantly, so the need for everyone to release all on the same day has diminished. Still, we've kept our weekly Wednesday night format as for years that's the time people knew to check TouchArcade for the list of new games. And so without further ado please check out the full list of this week's new games below, and let us know in the comments section which games you'll be picking up!
---
Boris and the Dark Survival ($0.99)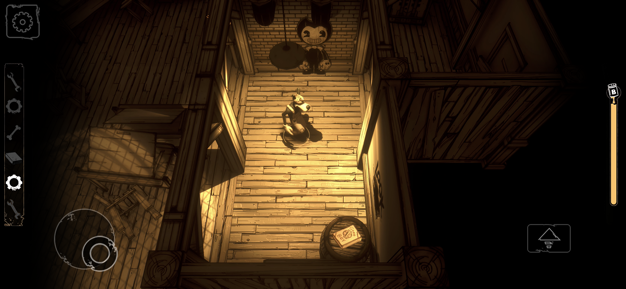 iTunes Description
Play as Boris the Wolf, the cartoon companion of Bendy, as you hunt throughout the abandoned cartoon studio for the supplies Boris needs to keep going. You're not alone! The monstrous Ink Demon stalks you at every turn. Beware the sound of his beating heart as he creeps up from behind and catches you in his dripping gaze. No where is safe. Yet secrets lie in wait for those adventurous enough to seek them out.
Forum Thread: Boris and the Dark Survival (by Joey Drew Studios)
---
Bubble Puzzle – Sort Bubbles (Free)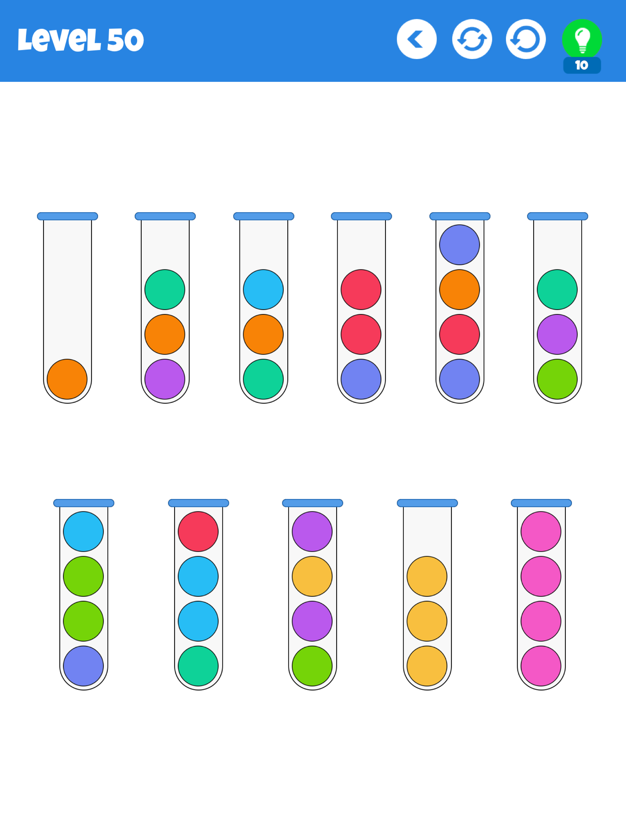 iTunes Description
Enjoy this new and exciting puzzle game! It's addictive and free!

* Easy and fun to play: sort all the bubbles by their colors!
* Unique levels: hundreds of amazing levels are waiting for you.
* Train your brain: keep yourself mentally fit every day!
Forum Thread: Bubble Puzzle – Sort Bubbles (by Silviu Stefan)
---
Cat Drummer Legend ($0.99)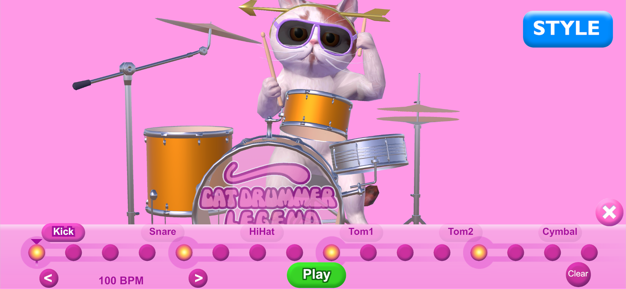 iTunes Description
A Fun Toy, with a simple Drum Machine that steer how the Cat play the Drums!

Make a beat on the Drum Machine and see and hear the Cat playing Your Beat!
Style the Cat like crazy!

It's easy -> "Just try the buttons and see what happens, you'll understand it quickly!"
Forum Thread: Cat Drummer Legend – Toy (by Svante Segelson)
---
Crystalborne: Heroes of Fate (Free)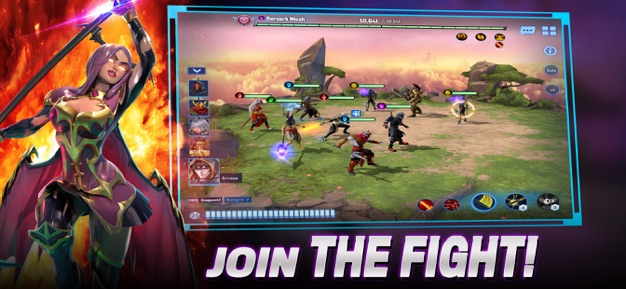 iTunes Description
Your time is now! Free the world's heroes from imprisonment and lead the revolution of the skies!

Explore an uncharted universe full of mystery. Experience unique monsters, fight with exclusive heroes, and uncover ancient secrets.
Forum Thread: Crystalborne: Heroes of Fate (by Machine Zone)
---
Demon's Name (Free)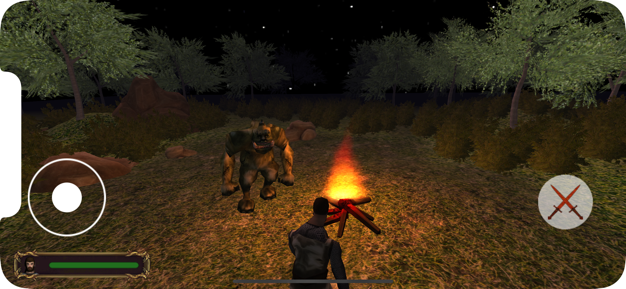 iTunes Description
Player as Templar returned from Crusade. Instead of peaceful life he found his home town deserted. All inhabitants are captured by Devilish forces. The game begins from this point. Templar will fight with many enemies in various environments. And find friends. Along the way he will have to solve quest. The main is to construct Bosses's names correctly to defeat them.
Forum Thread: Demon's Name (by Igor Vlasov)
---
Election Year Knockout (Free)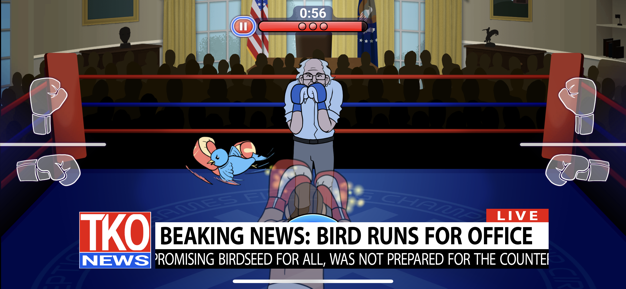 iTunes Description
Create your own political party, lace up your boxing gloves, and punch your way to the White House in Election Year Knockout! In a country torn apart by its political divide, the nation has resorted to boxing to settle its differences. Fight your way through hilarious political opponents before squaring off with president Donald Thump himself!
Forum Thread: Election Year Knockout (by Exceptionull Games)
---
Epic Card Game (Free)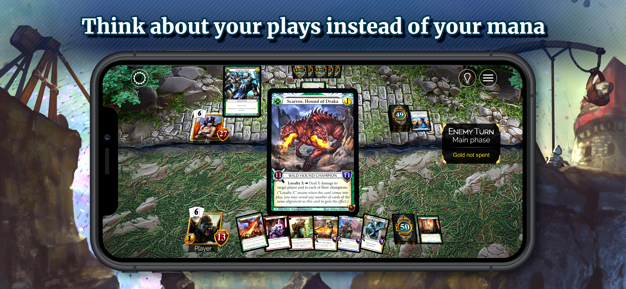 iTunes Description
Epic Digital is a fast-paced card game of fantasy combat designed by Hall of Fame Magic players Rob Dougherty and Darwin Kastle. It has all the amazing game play and beautiful art of a digital trading card game, but instead of having to chase down hard-to-find cards, you get unlimited copies of every card.

In Epic, each player starts the game with a score of 30 health. Your goal is to eliminate your opponents by reducing their health to 0.
Forum Thread: Epic Card Game (by White Wizard Games)
---
EVIG (Free)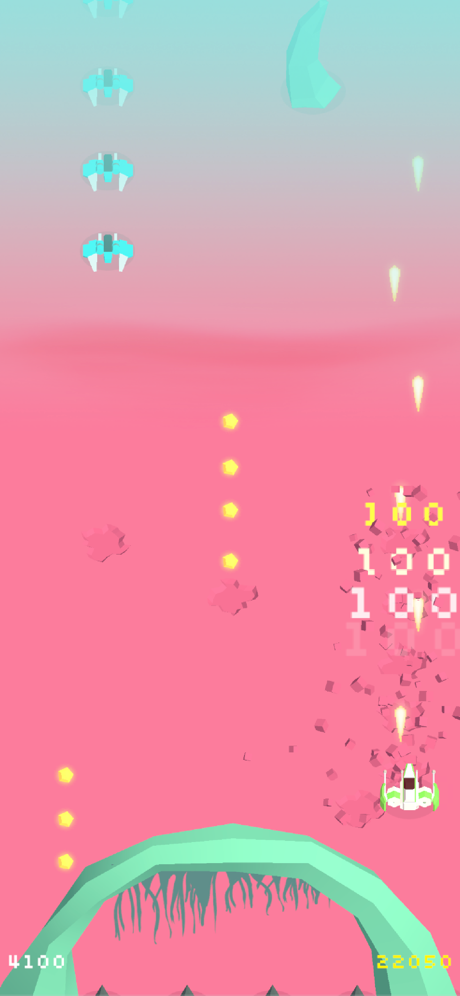 iTunes Description
A colorful space shooter with 9 difficult levels!
Shoot your way through enemies in a 1980s styled arcade game.

– An evil corporation is sucking the life out of the planets and only you can stop them! Blast through their defenses and destroy all bosses.
Forum Thread: EVIG (by Dennis Wiklund)
---
The Flute (Free)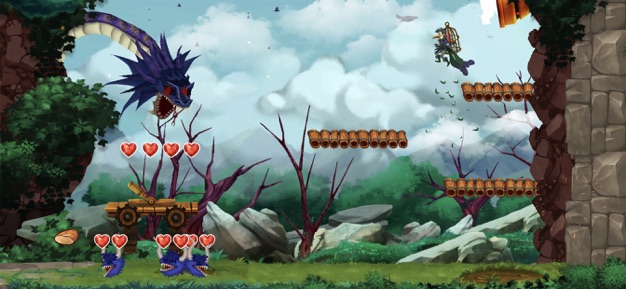 iTunes Description
Experience a masterpiece inspired by the work of a genius.


The game follows the adventure of Prince Tamino who fights serpents and creatures in his quest to rescue Princess Pamina, 
the daughter of the Queen of the Night.
Forum Thread: The Flute (Opusludus Ltd.)
---
Heroes Bash (Free)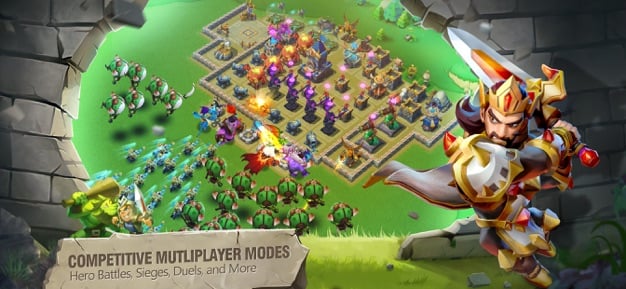 iTunes Description
Forming a pact with Abyss Demons, my brother, Prince Erathorn, stole the crown and plan to conquer the Bash Isles and declare himself Emperor. With vast amounts of resources and the Imperial Army at his disposal, the future of Bash Isles looks grim. Nonetheless, I will stay vigilant with the help of my friends and others along the way, I am sure to stop his non-sense just like when we were children.
Forum Thread: Heroes Bash (by Hong Kong Longsin)
---
I Love Hue Too (Free)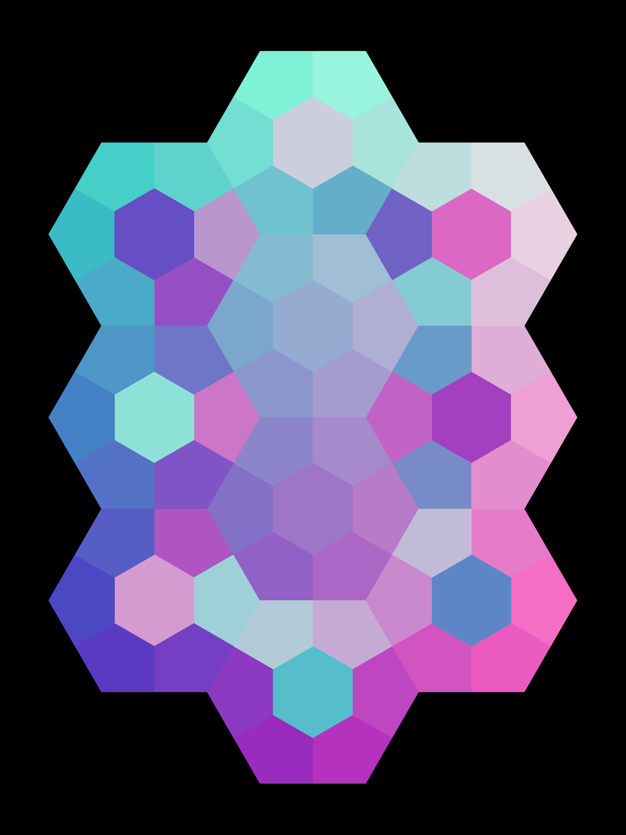 iTunes Description
From the makers of the beloved colour puzzle game I LOVE HUE comes I LOVE HUE TOO – a psychedelic journey into colour, light and shape.

As in the first game, players arrange coloured mosaic tiles to create perfectly ordered spectrums. However, I LOVE HUE TOO includes over thirty brand new geometric tiling patterns to create mind-bending challenges that test the player's colour perception and logic even further.
Forum Thread: I Love Hue Too (by Zut Games)
---
Incredible Mandy ($2.99)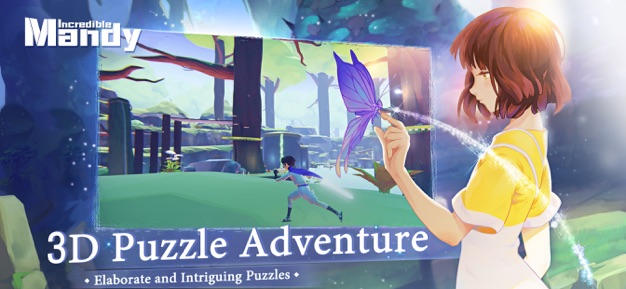 iTunes Description
Incredible Mandy explores the memories of a brother and sister, buried deeply within their dreams; every dream represents an untold secret.

Experience a fantastic adventure across vast landscapes. From mountain peaks to deep canyons, from sea shores to hidden corridors, search for clues and solve innovative puzzles; use the sword in your hand and the wisdom of your mind to challenge overwhelming foes. Can you pierce through the mist of dreams and discover the unexpected truth?
Forum Thread: Incredible Mandy (by Dotoyou Games)
---
Little Misfortune ($6.99)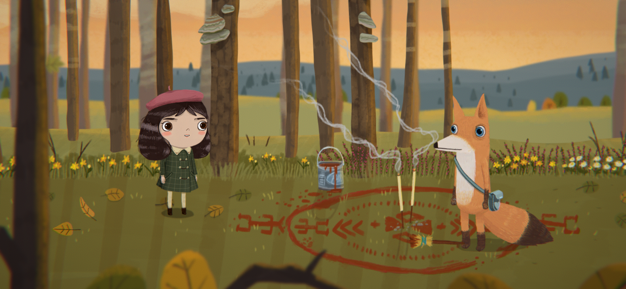 iTunes Description
Little Misfortune is an interactive story, focused on exploration and characters, both sweet and dark, where your choices have consequences.

Starring Misfortune Ramirez Hernandez, an imaginative 8-year-old, who seeks the prize of Eternal Happiness, as a gift to her Mommy. Led by her new friend, Mr. Voice, they venture into the woods, where mysteries are unraveled and a little bit of bad luck unfolds.
Forum Thread: Little Misfortune (by Killmonday Games)
---
Megabot Battle Arena (Free)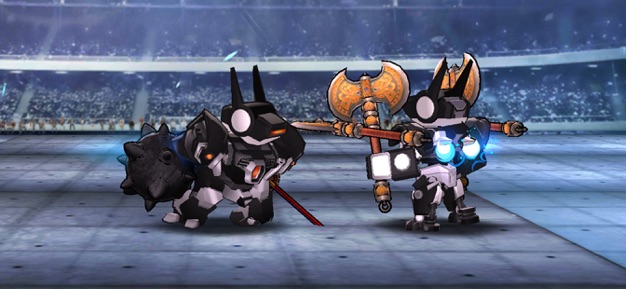 iTunes Description
Megabot Battle Arena is a chaotic robot building & robot fighting game where you build your own destructive robot fighters called Megabots. Pilot it to destroy the opponent's fighting machine in any means possible inside the robot battle arena! Enroll in battlebot style robot fighting and claim the championship title!
Forum Thread: Megabot Battle Arena (by Sia Ding Shen)
---
One Sudoku (Free)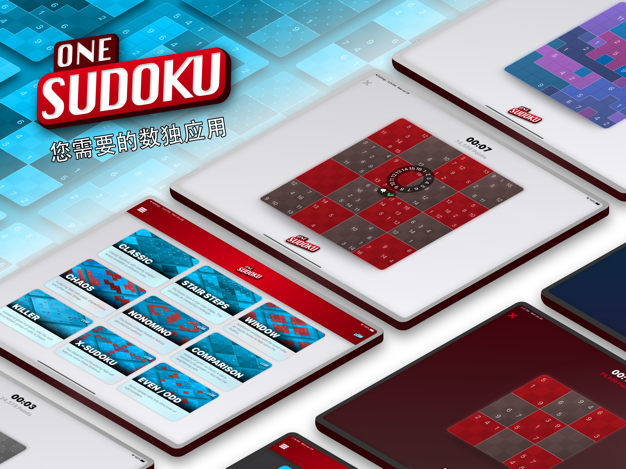 iTunes Description
One Sudoku is the ultimate Sudoku app for your device. It features a wide variety of Sudoku puzzle types in different sizes* with selectable difficulty levels.

Thanks to the innovative number wheel, entering the solutions is intuitive and easy and will help you solve Sudokus faster than ever.
Forum Thread: One Sudoku (by Cornelius Behrend)
---
Overdrive City (Free)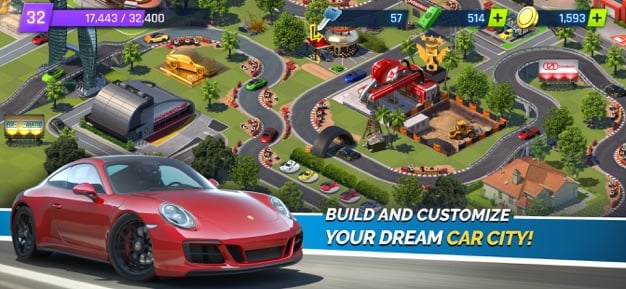 iTunes Description
Manufacture fleets of vehicles, collect a variety of iconic cars, and compete in a challenging Racing Career mode. Grow your city into a global enterprise and become the top race champion!
Forum Thread: Overdrive City (by Gameloft)
---
Quadracade ()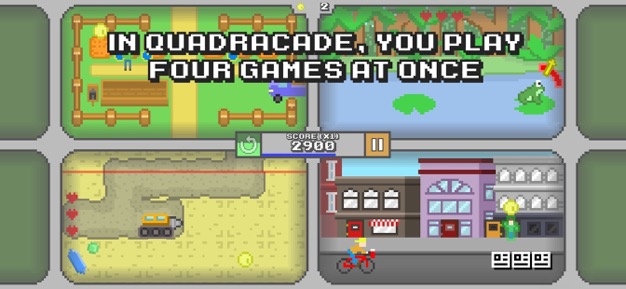 iTunes Description
In Quadracade, you have to play four games at once! With a collection of more than 30 game cartridges to collect (and more to come), you'll have to keep an eye on which games are being switched in and out to truly master the game.

Watch out for powerups, which can help slow the game or increase your score. Use your switch power to switch out any games which you are losing in, giving you a reset and a new game, to continue on your high score.
Forum Thread: Quadracade (by Kieran Haden)
---
Quantum Ball (Free)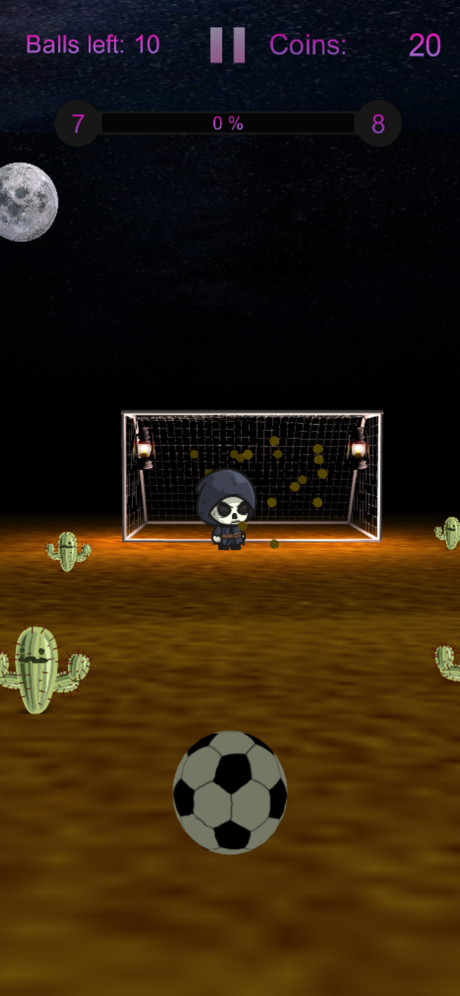 iTunes Description
Quantum ball is a ball, which moving direction you can not predict. Tap to click and after you tapped, quantum physics decides, does your ball moves left or right, up or down.
Become master of quantum world!
Forum Thread: Quantum Ball (by Hanomax Games)
---
RealTag (Free)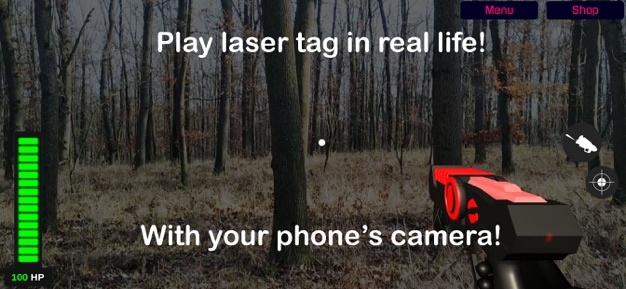 iTunes Description
RealTag is a multiplayer FPS (local co-op) that lets you play laser tag against your friends using just your phone's camera as the laser gun! All you need to do first is have someone take a photo of you. It can then detect when you've hit another player using advanced recognition algorithms. There is no special hardware needed. Try out the classic arcade game in augmented reality – all you need is a phone and internet connection!
Forum Thread: RealTag (+Pro) (by Kareem Belgharbi)
---
RogueJack (Free)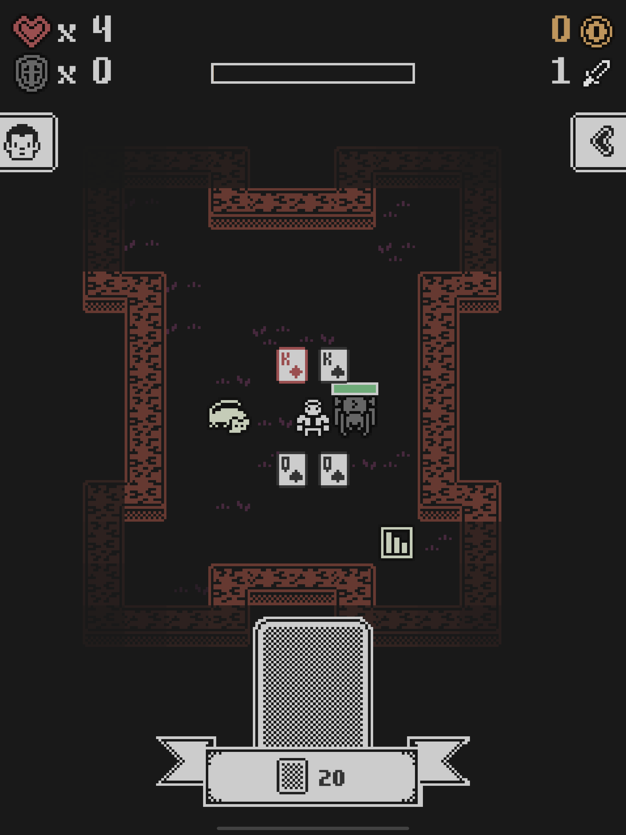 iTunes Description
Explore endless dungeons, discover monsters and beat them all in a game of 21. Collect weapons, defenses and the carcasses of your enemies while playing a fresh and interesting take on BlackJack.

RogueJack is a blend of old school dungeoning that utilizes BlackJack (or 21) as its battle system. As you level your character, new rules come into play—like multiple cards to choose from and chances those cards will will be face up or face down.
Forum Thread: RogueJack: Roguelike BlackJack (by Ponywolf)
---
SAAZ ($1.99)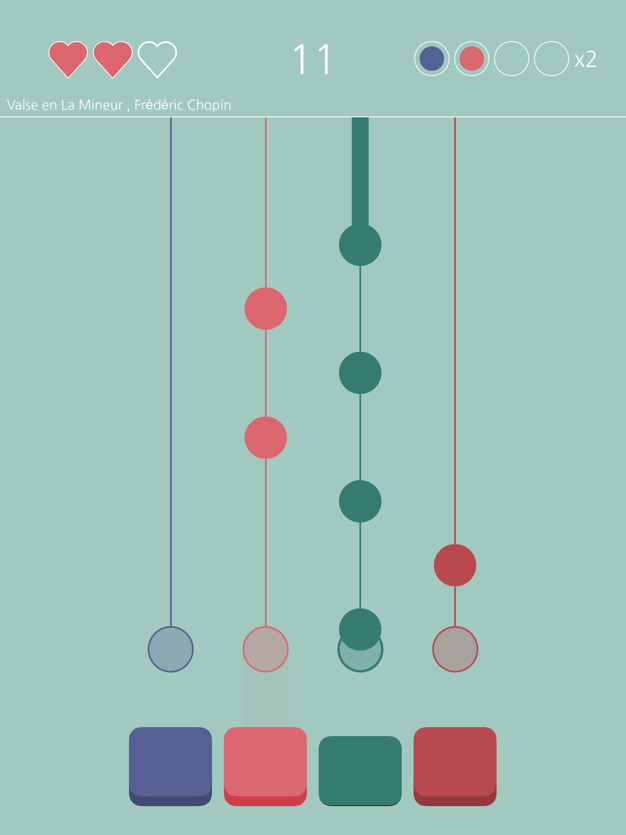 iTunes Description
Saaz is our take on minimal rhythmic games, with an emphasis on melodies and real feeling of playing the tunes.
Play more than 50 songs in different genres from Classical to Folk to Electronic, all in high quality shape.
Play a relaxing song before sleep, or entertain friends at a weekend party. It's all up to you!
Forum Thread: SAAZ (by Minume Studio)
---
Sky Piper – Jet Arcade (Free)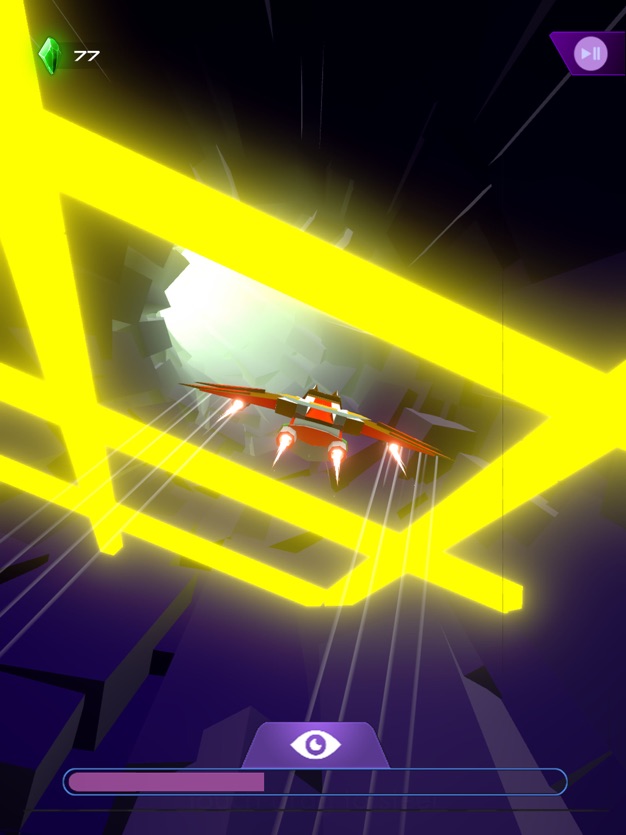 iTunes Description
Race through a wide variety of arcade style obstacles, spanning across 50 levels!

Steer your jets through increasingly difficult tunnels, pipes and caves. Win at higher levels to receive higher rewards!

Collect and mine crystals through the space caves and purchase AWESOME FLYING MACHINES to use on your journey!
Forum Thread: Sky Piper – Jet Arcade (by Gamasome)
---
Space Riddle: Galactic Puzzle (Free)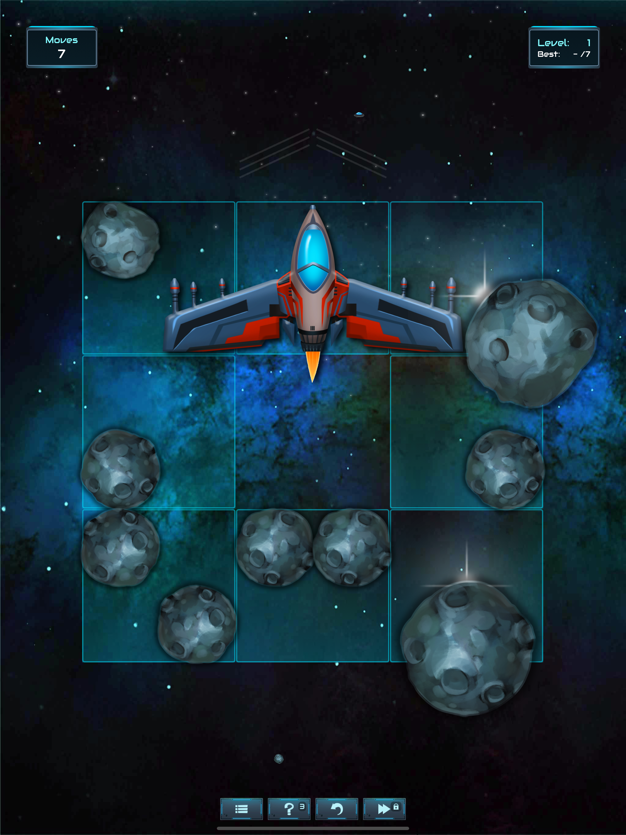 iTunes Description
Space Riddle: Galactic Puzzle is a mobile slide puzzle. It consist of 60 levels, starting easy and getting more difficult. Game grid has 9 tiles – 1 with spaceship, 7 with obstacles and 1 empty. You can move tile next to empty one unless it will collide with any obstacle.
The goal of each level is to move ship to the position marked as exit, so it can fly away without any collision.
Forum Thread: Space Riddle: Galactic Puzzle (by Epicode)
---
Speed Dating for Ghosts ($2.99)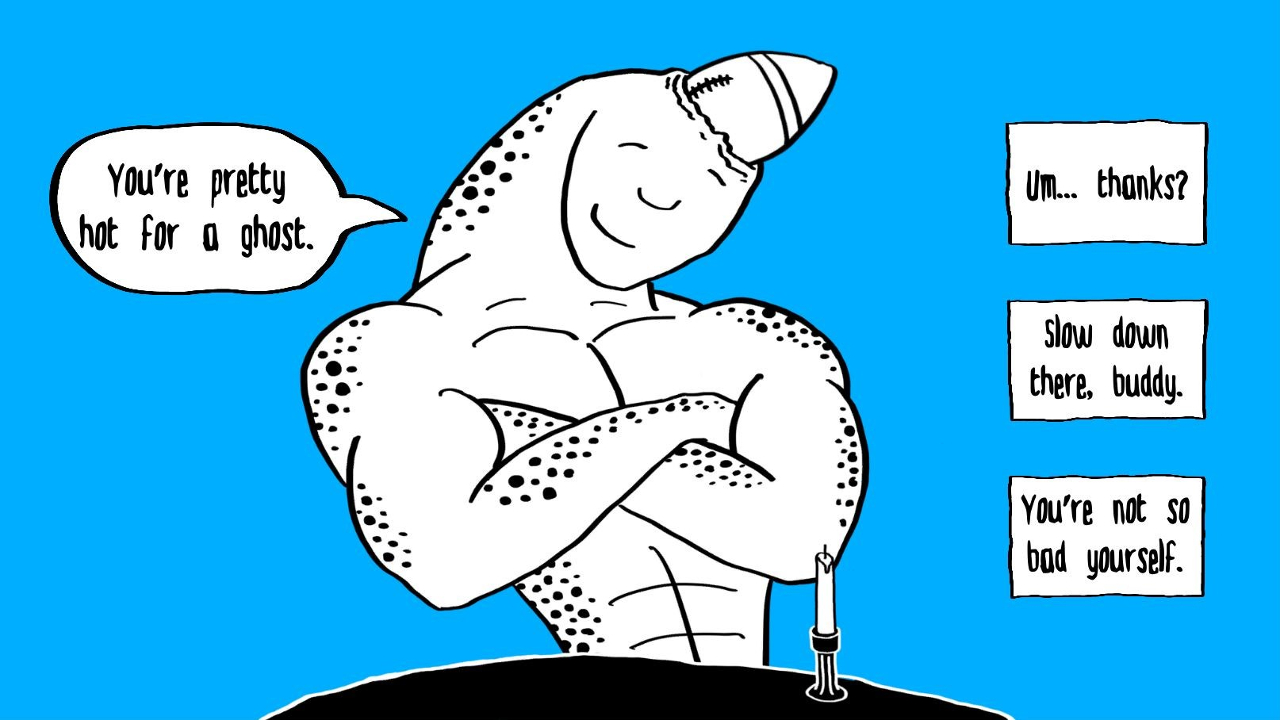 iTunes Description
Have you ever wanted to have deep, meaningful conversations with a smoldering poltergeist who terrorizes rich men in Vegas? How about a ghost dog looking for his owner? Or maybe you'd rather rob a bank?
Ghosts are into all sorts of things.

Part horror, part comedy, and kinda sorta heartbreaking, Speed Dating for Ghosts is a game like no other about finding companionship and closure in the afterlife.
Forum Thread: Speed Dating for Ghosts (by Copychaser Games Inc.)
---
Summer Catchers ($3.99)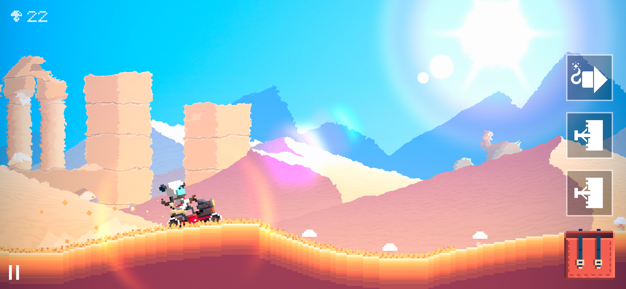 iTunes Description
Embark on an epic road trip adventure of a lifetime in Summer Catchers. With your trusty wooden car you must travel to distant lands full of mystery, strange creatures and exciting races in your quest to finally experience summer.

However the journey won't be easy. Driving through shadowy forests, dark swamps, vast valleys and underground cities you will encounter obstacles and larger than life situations. With your trusty travel bag in hand, you can work your way through these uncharted lands and just like in real life, find a few friends and secrets along the way.
Forum Thread: Summer Catchers (by Face IT & Noodlecake)
---
Super Gigadroid (Free)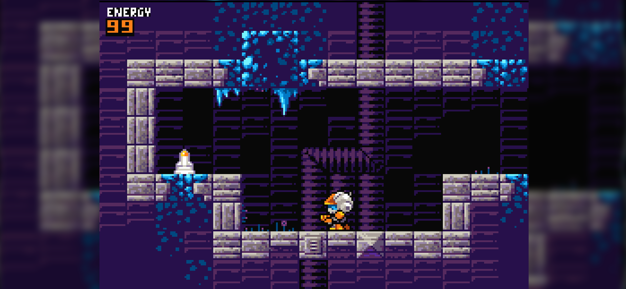 iTunes Description
Battle through space to level up your Gigadroid. Levels start easy and get very challenging!

– 12 Challenging levels full of surprises
– Hidden passages
– 20 Collectible character
– More content is released every month
– Connect your account and compete with your friends for the highest score
Forum Thread: Super Gigadroid (by ASECC)
---
Swiscape (Free)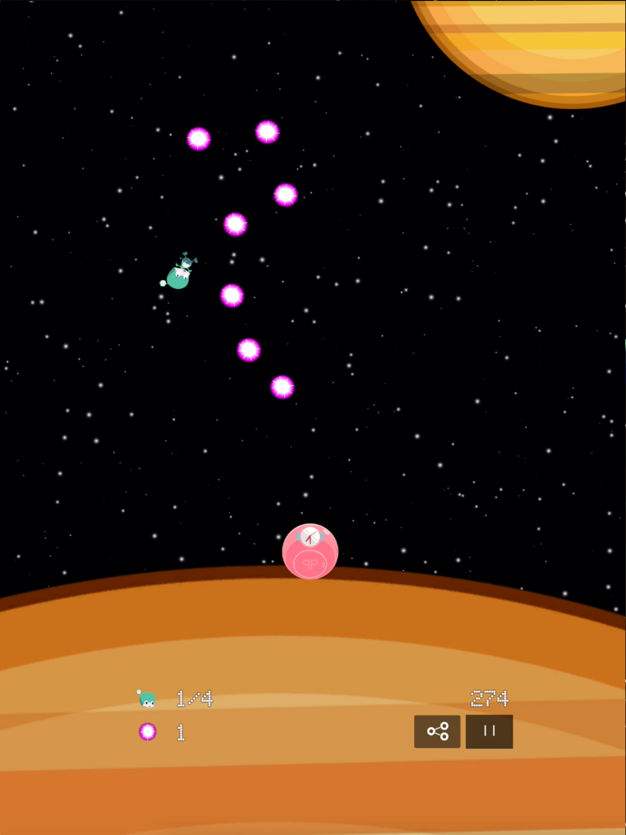 iTunes Description
Space peoples lived peacefully every day on their own planet.
One day, a planet burned and exploded.
They are scattered in space and are waiting for your help.
This planet will soon burn and explode. Rescue everyone within the time limit.
Forum Thread: SWISCAPE (by GIZIN Corporation)
---
Symphogear XD Unlimited (Free)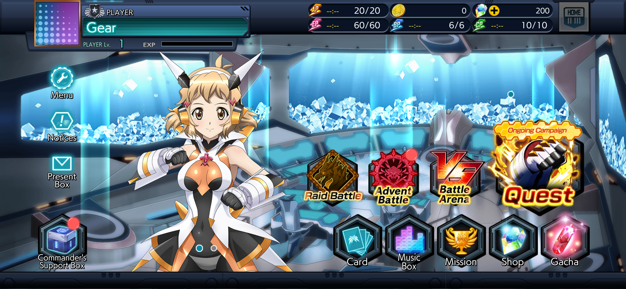 iTunes Description
These fists, and this game… they are my Symphogear!
Based on the anime series, Symphogear, Symphogear XD UNLIMITED is a thrilling mobile symphonic battle RPG with loads of app-exclusive stories!
Forum Thread: Symphogear XD UNLIMITED (by Pokelabo)
---
Tennis Stars: Ultimate Clash (Free)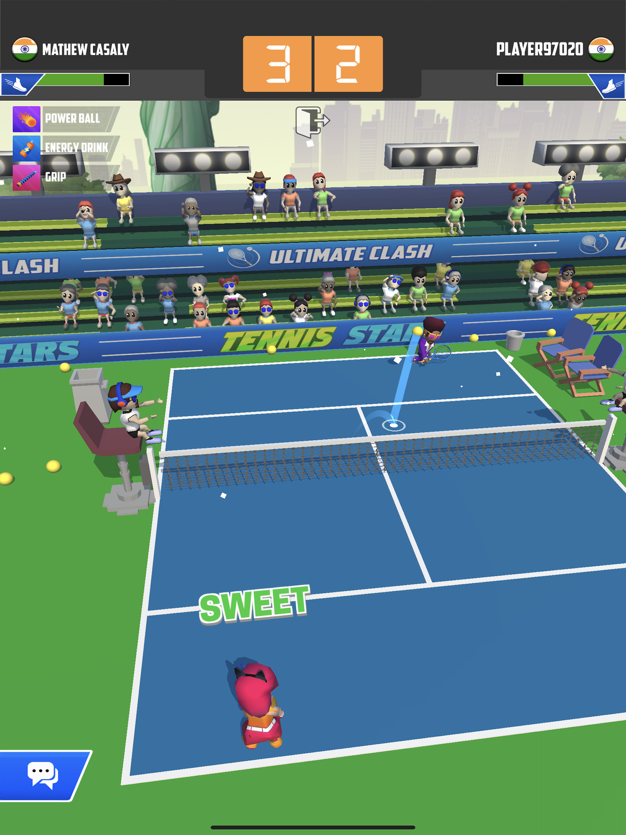 iTunes Description
Tennis Stars is a fun, casual and easy to learn Tennis game which you play online against real players.

Controls are really simple and intuitive and meant to be played with one hand only. Just swipe with your thumb towards the direction of your shot!
Forum Thread: Tennis Stars: Ultimate Clash (by Spiel Studios)
---
Wasco ($2.99)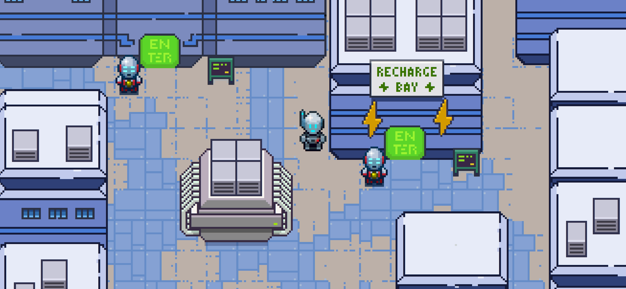 iTunes Description
Wasco is a rpg featuring the futuristic adventures of Wasco, the waste collecting robot! Play through an hour-long adventure that mimics the old but gold jrpg mechanics and brings a cyberpunked pixel art inspired by our favorite retro games to your device.
Forum Thread: Wasco (by Gray Lake Studios)
---
Wobble Bubble (Free)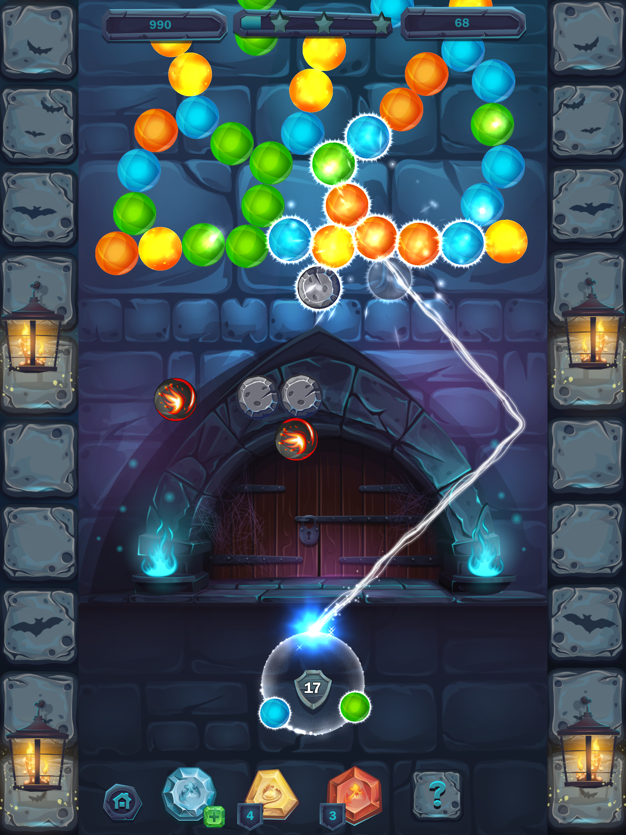 iTunes Description
Wobble Bubble is a new way of Bubble Shooting. Aim, shoot & match 3 bubbles of the same color to pop the bubbles, but the bubbles in the level react to your moves!
Think fast and use your skills to clear all bubbles. Test your matching skills while playing this addictive & fun game!
Forum Thread: Wobble Bubble (by Doodly Games)
---
World War Doh (Free)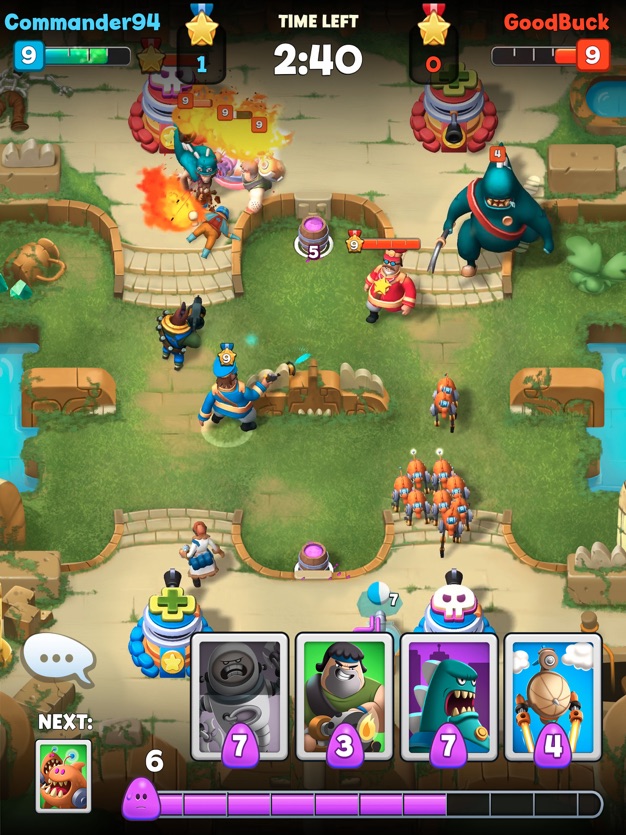 iTunes Description
Build your army and dominate the competition in World War Doh—an intense, chaotic, and hilarious new Real-Time Strategy game! Play now and Control Your Chaos!
Control your Commander to defeat opponents in challenging PvP card combat battles. Your only goal: to crush someone else's hopes. Collect and upgrade dozens of unique cards to create the ultimate deck, then take your troops to battle! Do you have what it takes to be the best?
Forum Thread: World War Doh: Real Time PvP (by Jam City)
---