A NASA astronaut snapped a stunning photo of full moon rising over the frozen Hudson Bay in Northern Canada.
"Winter scene reveals the icy coast and frozen from under the thin, wrinkled clouds,"NASA said in a statement released by Image. "Small villages and towns along this piece of coast in Manitoba received only 6 to 7 hours of sun each day."
A little farther North, the sun will not rise on the horizon, and then this year in January, the space Agency noted.
NASA's SPITZER Telescope captured the massive'burn in the cloud space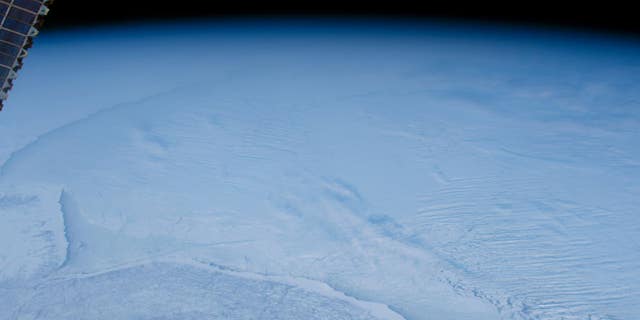 The image, which was shot around 1 p.m., local time。 12, showing just how dark North of Canada is in a typical winter.
Once frozen, Hudson Bay has become a key habitat for polar bears, which spend a lot of time on the ice, until it begins to Melt-usually in June.
Last week, the space Agency captured a fiery like burning dust and gas clouds in outer space.
Get the Fox News App