We're big fans of Sarah Copeland's deliciously simple take on food. The award-winning writer, tastemaker, and curator of good living recently launched her new book, Instant Family Meals with 75 delicious time-saving recipes—and we're hooked! In this article, Copeland shares her tips on how to make porridge—it's not just oatmeal. It's our new go-to breakfast and we know it will be yours now too. You're welcome!
The dreamiest porridge mornings take a little forethought, but hardly any work, making this a go-to breakfast that will get us through the day like a warm hug. 
If your experience with porridge begins and ends with oatmeal, you're in for a surprise. One of the most nourishing and delicious morning meals, known throughout the world, has dozens of variations, and I'm almost certain there's a porridge out there expressly for you. 
There are so many grains to keep your warm breakfast bowl exciting and new. You only need to add water, salt, your milk of choice, and a bit of patience, and a good imagination (in the form of various, exciting toppings) to keep a warm bowl of porridge fresh and new, through all the seasons.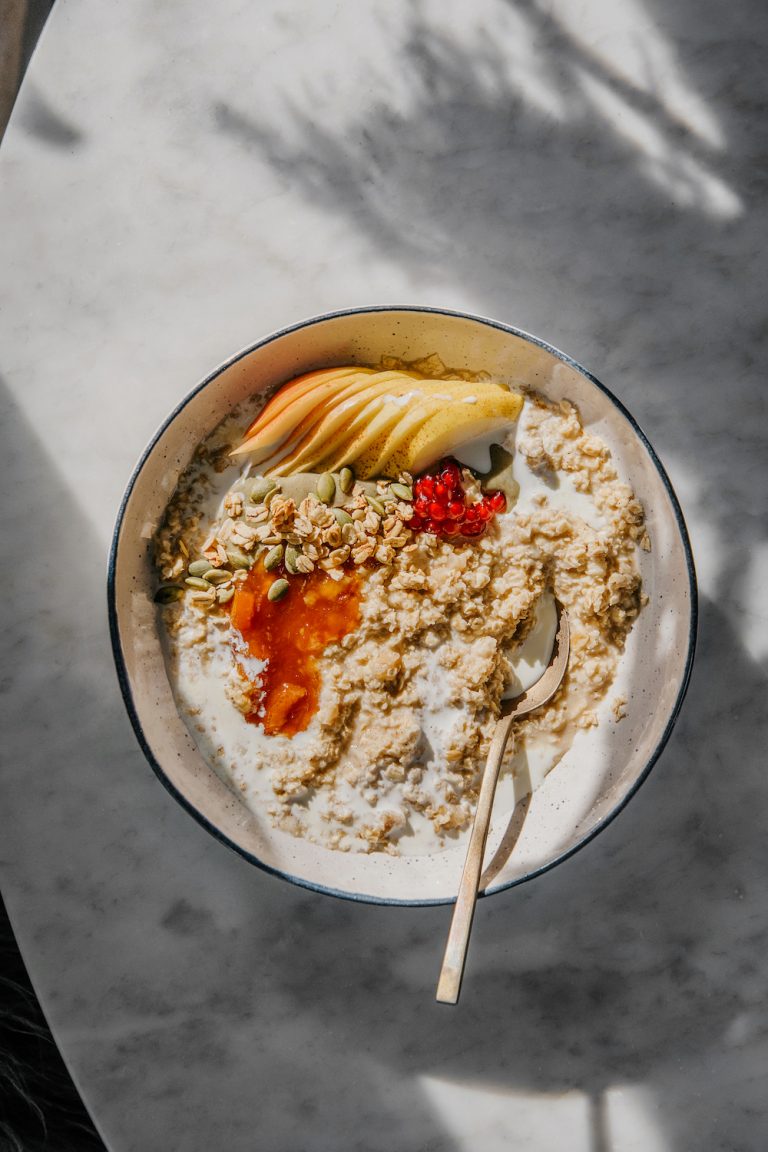 TYPES OF GRAINS 
Throughout the world (and in my newest book, Instant Family Meals), you'll find porridge made with rice, oats, millet, and amaranth (though you can make porridge with just about any whole grains including cornmeal, quinoa, barley, Spelt, Kamut, buckwheat groats, wheat berries or farro). I find rice, oats, millet, and amaranth make incredibly easy, likable, and consistently delicious hot cereal. 
Sometimes I've mixed grains like millet and amaranth, brown rice with white rice, or oats mixed with polenta or cornmeal, in the same pot. Grains are often more enjoyable when mixed half and half; the larger and smaller grains play nicely together, helping to avoid that one-note, gloopy-oat experience some of us remember from our childhood oatmeal. If you have only one type of grain on hand, don't let that stop you—you can break up the texture of your porridge with luscious toppings (see toppings bar, below). 
COOK SLOWLY
Whether you're cooking your grains on the stovetop, in an Instant Pot (as I have below), or in a slow cooker, the low-and-slow idea applies beautifully to creating creamy porridges. This doesn't mean an instant pot isn't your friend here—it is. The steam and pressure in an instant pot break down the grains more easily, but you can still get that low and slow feeling by making sure the ratio of liquid to whole grains is loose and luscious, giving you a dreamier, creamier finish.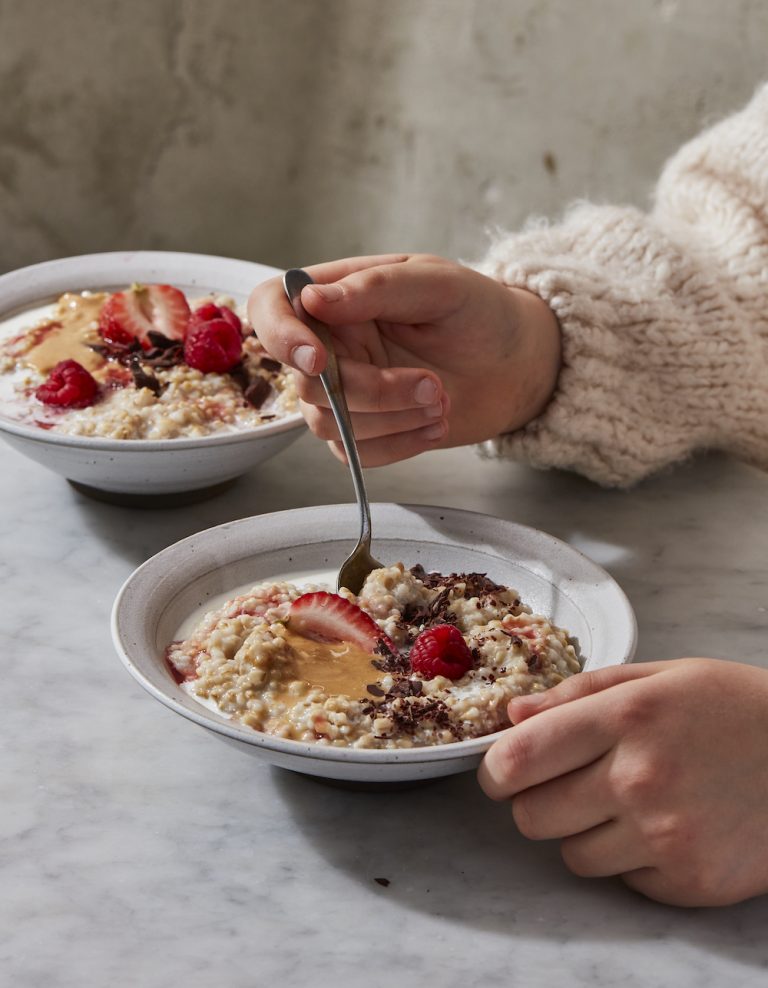 MORE SALT, LESS SUGAR
Always add at least a hearty pinch or two of fine sea salt to the water for cooking the grains. A little salt equals a lot more flavor in your finished bowl of grains. I find that when the porridge is properly seasoned from the start, we add less brown sugar, maple syrup, or honey at the table. 
TOPPINGS BAR: 
Think of porridge like a blank canvas—it's there for you to create a masterpiece upon. Add a sprinkle of toasted nuts, sliced fruits, luscious jams, and a drizzle of oat milk, say, and you're well on your way to a magical morning. Use your imagination and this recipe as a starting point. More toppings that my family loves include marmalade, almond butter, honey, maple syrup, fresh figs, fresh or dried berries, bee pollen, flax seeds, toasted coconut, toasted sliced almonds, fresh persimmon, red currants, leftover cranberry relish. Or go savory, with shredded chicken, scallions, and a fried egg. Now dream up your own bowl—there are no wrong answers here.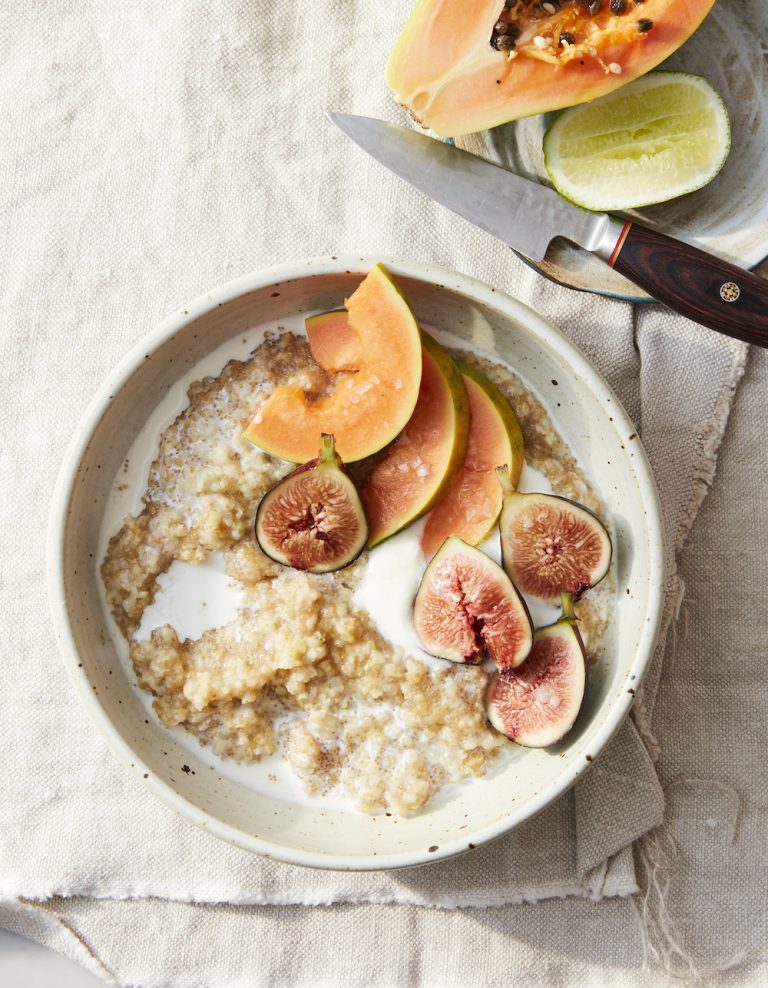 WINNER, WINNER PORRIDGE DINNER 
Around the world, porridges such as Congee serve as more than just a morning meal. Whether you like your porridge sweet or savory, it's a great back-pocket fix for dinners on cold winter or rainy spring nights, or any evening dinner feels like a chore. A one pot-bowl-of-comfort always wins. 
For more recipe ideas, get your hands on Sarah Copeland's Instant Family Meals.