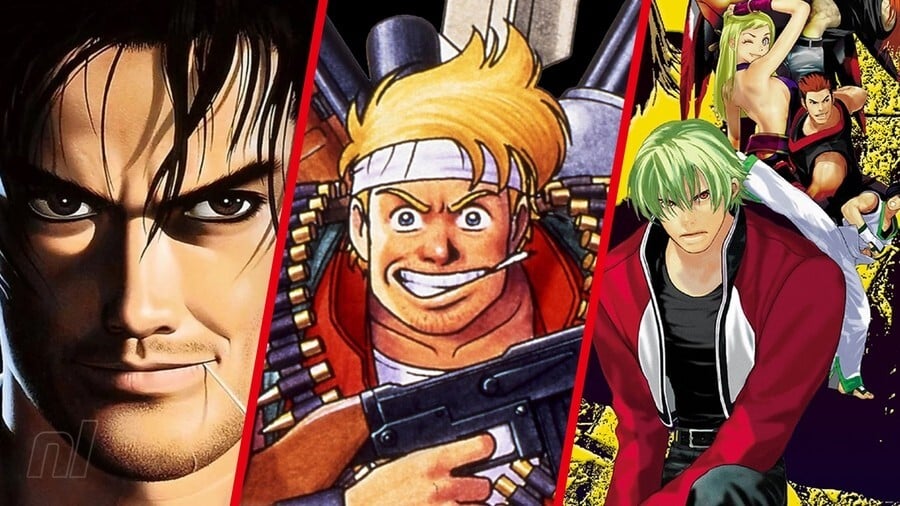 Much like Hamster's Arcade Archives series, the company's line of Neo Geo titles – which goes by the bespoke title 'ACA NEOGEO' to separate it from the rest – has been a regular fixture of the weekly Nintendo Switch eShop download lists. With over a hundred releases under the ACA banner, Hamster has done sterling work getting these games on Switch and into the hands of fans who may never have experienced them before.
SNK's Neo Geo was a beautiful system that fused arcade and home console hardware, but at a cost. The significant financial outlay require for Neo Geo ownership meant it was out of reach of the average gamer back in the day. Fortunately, the games below will cost you a fraction of what they originally sold for and come with a multitude of presentation options to tailor the experience to your liking on Switch.
Below we've listed every ACA Neo Geo release available on Switch eShop to date and it will be updated as new titles are released. The games are displayed in alphabetical order, although you can go to our games database and sort by Release Date or User Rating. Please note that the Arcade Archive releases are NOT included here. Check out our separate guide for Arcade Archive games on Switch for more info on Hamster's non-Neo Geo Switch gems.
And if this huge list is a tad overwhelming, you'll find our picks of the best ACA Neo Geo games on Switch at the bottom. No prizes for guessing it contains a lot of fighters.
ACA Neo Geo Switch eShop releases – Complete list

Looking at that list and don't know where to start? Then check out our picks of the best ACA NEOGEO games – in no particular order – to get you off on the right foot.
The best Switch ACA Neo Geo games…

---
Ah, how we love that SNK artwork; all those grins and round chins! Thank you for scrolling to the very bottom. With so many games to choose from we're just scratching the surface with the games above. Let us know which of Hamster's ACA Neo Geo games you've most enjoyed–and which ones you'd avoid–with a cheeky comment below.