Rep. Elise Stefanik, the favorite to replace Rep. Liz Cheney as the House GOP conference chair, voted with former President Donald Trump less than Cheney and has lower voting scores from top conservative organizations. 
According to a tool on the FiveThirtyEight website on "Tracking Congress In The Age Of Trump," Cheney, R-Wyo., voted with Trump 92.% of the time compared to 77.7% for Stefanik, R-N.Y.
The conservative group Heritage Action, meanwhile, gave Cheney a 91% score compared to just 56% for Stefanik during the most recent Congress. And the American Conservative Union, which hosted the extraordinarily pro-Trump Conservative Political Action Conference (CPAC) earlier this year, gives Cheney a 78% rating compared to just 44% for Stefanik. 
Stefanik, notably, lives in a more moderate district in New York than Cheney, who represents bright-red Wyoming. But Stefanik has still won by more than double-digits every election since 2014, when she first went to Congress.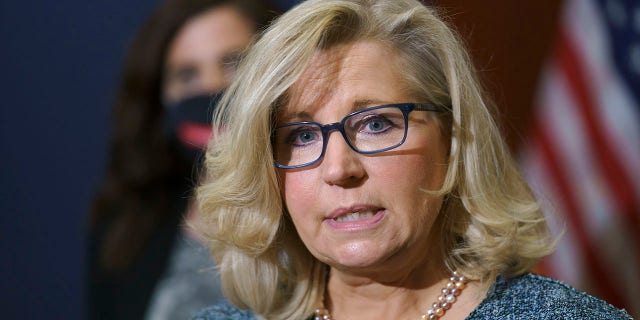 TRUMP SUPPORTS ELISE STEFANIK FOR HOUSE GOP CONFERENCE CHAIR AMID LIZ CHENEY FEUD: SOURCES
Stefanik is highly popular in the Republican conference, as she has a history of helping raise money for other incumbents. She notably also helped a number of House freshman Republican women in the 2020 elections. 
Stefanik gained notoriety in the past few years as a fierce defender of Trump during the House impeachment hearings in the fall of 2019. She was eventually named the honorary New York chair of Trump's reelection campaign in early 2020, despite her voting record that didn't always align with the former president. 
But she's stood strongly with Trump in recent months, as the president repeated false claims that he won the presidential election and backed a barrage of failed lawsuits challenging the election results. 
Stefanik voted with most House Republicans against impeaching Trump for his alleged role in the Jan. 6 attack on the Capitol. 
Stefanik voted to object to Pennsylvania's Electoral College slate, but did not vote to object to Arizona's electors. Stefanik's office did not return a request for comment from Fox News for this story. 
Cheney objected to neither slate of electors and then voted to impeach Trump over the Jan. 6 attack. 
The reason many of Cheney's opponents cite for the fact she should no longer be the conference chair is that she is out of step with most rank-and-file Republicans.