NASA has released a slew of pictures of the "Christmas star," a celestial event where the two largest planets in the solar system, Jupiter and Saturn, form what looks like a double planet.
The event started after sunset on Dec. 21, 2020, the beginning of the winter solstice. Though this event happens roughly once every 20 years, astronomers have to go back to the Middle Ages to find an event where the two gas giants were in such close alignment, Rice University astronomer Patrick Hartigan said in a statement.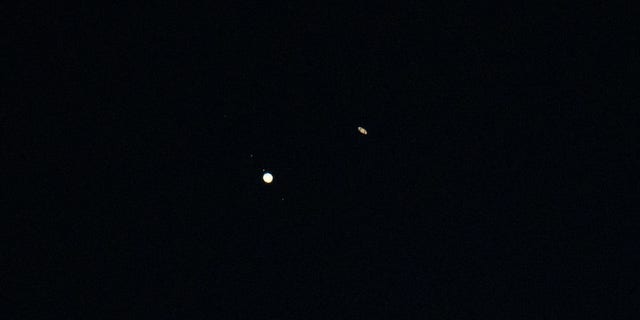 CHRISTMAS STAR IS COMING: JUPITER AND SATURN ARE ABOUT TO DO SOMETHING NOT SEEN FOR NEARLY 800 YEARS
Between Dec. 16 and Dec. 25, the two planets will be separated by less than a full moon, Hartigan added.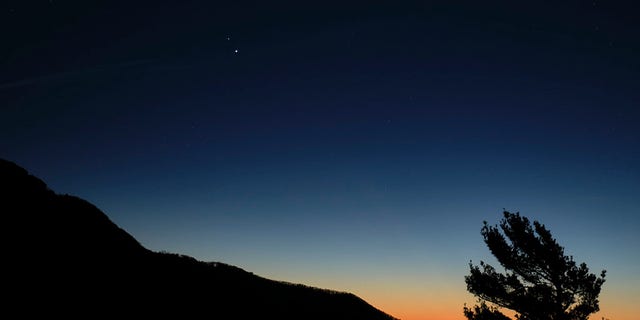 The celestial event that has been dubbed the Christmas Star, or Star of Bethlehem, can be observed anywhere on Earth, but Hartigan noted the farther north someone is, "the less time they have to catch a glimpse."
Franck Marchis, senior planetary astronomer at the SETI Institute and Chief Scientific Officer at Unistellar, told Fox News this is a celestial event "you don't want to miss."