The "Ring of Fire" solar eclipse stunned skywatchers around the world Thursday morning. 
In a cloudy New York City, the partial eclipse peeked from behind gray, puffy clouds as residents commuted to work.
NASA CHIEF BILL NELSON OPTIMISTIC ABOUT SPACE EXPLORATION AS PRIVATE SECTOR, GOVERNMENT COMBINE EFFORTS
Images from social media showed the eclipse behind bridges, illuminating red dawn skies and as a backdrop to iconic landmarks.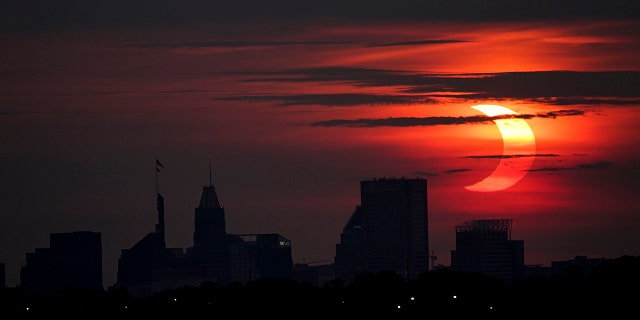 It appeared as if the moon had taken a "bite" of the sun: obscuring just a portion of the hot ball of glowing gases.
U.S. viewers looked to the eastern horizon to observe the eclipse, and NASA cautioned that the use of special eclipse glasses would be necessary to avoid the threat of blindness.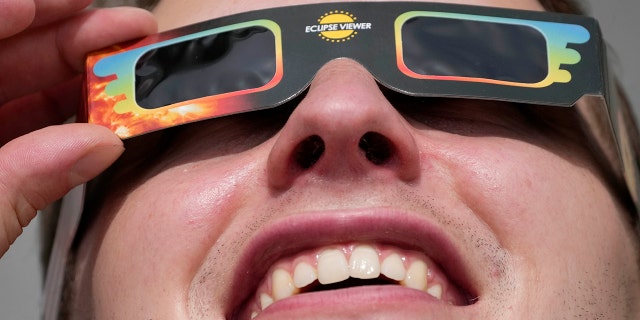 The next and final solar eclipse of the year will take place on Dec. 4, with totality only visible from Antarctica and southern Africa.
CLICK HERE FOR THE FOX NEWS APP
The next total solar eclipse visible from the U.S. will be on Apr. 8, 2024.